Take a Dip into Drip
Moving into a larger office only months after opening isn't usually an option for a new business. For Wellness Drip, their location at Venture X Holyoke afforded that possibility. After starting in a private office at the coworking space, the IV-infusion business was easily able to make the shift to a larger space and be available to more customers without missing a beat.
Owner, founder and registered nurse Alyssa McKenna started Wellness Drip, the only dedicated IV-infusion in Western Massachusetts, last fall after realizing Venture X Holyoke was an ideal place to start a business. IV-infusion was on her radar as a way to improve the health of others in the community.
"It's new and it's different, but it's definitely an excellent way to start a wellness journey or to improve a wellness journey that you're on," said McKenna. "Vitamins are the forgotten medicine."
IV-infusion can benefit those who need specific vitamins or those who are looking for preventative and restorative solutions. Although a physician is present at Wellness Drip, no doctor prescription is required.
"It's proactive, a way to take care of yourself before that chronic illness," McKenna said.
Appointments usually last between thirty minutes and an hour. Because the vitamins go directly into the bloodstream, McKenna said results are quick. While periodic treatments provide the most benefit, patients can reap the benefit of just one treatment.
"You should feel a difference right by the end of your appointment if not sooner," she said.
Drip Right In
McKenna discovered Venture X Holyoke while running errands last summer. Out of curiosity she Googled it and discovered the solution she'd been seeking. After months of being in the "Covid-stay-at-home mode" while working for an insurance carrier, she said she was ready for a new environment.
She started in a private office and soon realized it was a great location to start a business. That's when the idea for Wellness Drip percolated. She had been involved in wellness drips for 14 years through various capacities as a registered nurse.
"I just knew I wanted something more," she said.
The Venture X Holyoke staff acted as personal greeters for her clients, and she found a network of professionals who were supportive of her new venture and helped her grow.
"You can bounce ideas off of them and have conversations with professional people of the same mindset," she said.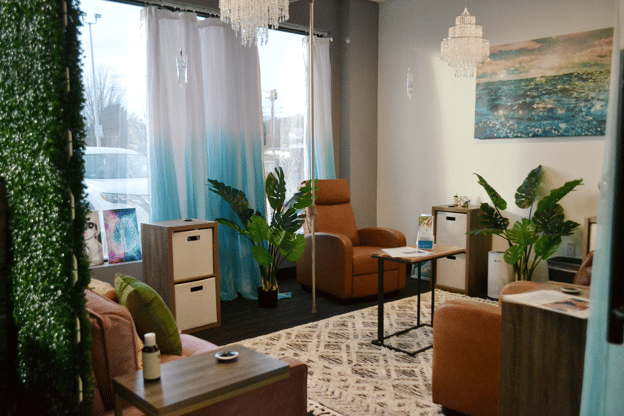 The relaxing environment of Venture X Holyoke enhanced the spa-like experience McKenna builds for Wellness Drip clients. The growth of her business necessitated her shifting from a private office to a larger one within Venture X Holyoke. The new space has a separate entrance and storefront. It provides privacy for clients or can be open for larger groups. The larger space fits into her future goal to add staff and be open seven days a week.
Infused in Health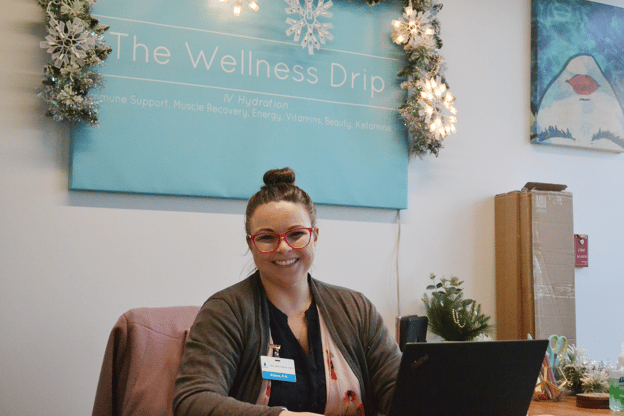 McKenna is also motivated to support the community and improve the health of everyone in the area. She enjoys patients discussing their varied journeys and reasons for trying IV-therapy. Some are seeking proactive treatment; others are rebooting their system after an illness like Covid.
"Adding the vitamins really helps perk your body back up," she said.
First-time visitors receive a consultation to ensure the vitamin options fit their needs. There are many prepared drip options that yield a variety of benefits: brain clarity, improved appearance, stress reduction, antioxidant burst or rejuvenation. Or McKenna can custom-design a drip based on individual preference.
Right now, her biggest challenge is building awareness of the benefits of IV-infusion as a part of a healthy lifestyle.
"You're pumping out all this old gunk that's in your cells and you're putting in nice fresh stuff," she said.
To schedule an appointment visit https://wellnessdripholyoke.com/.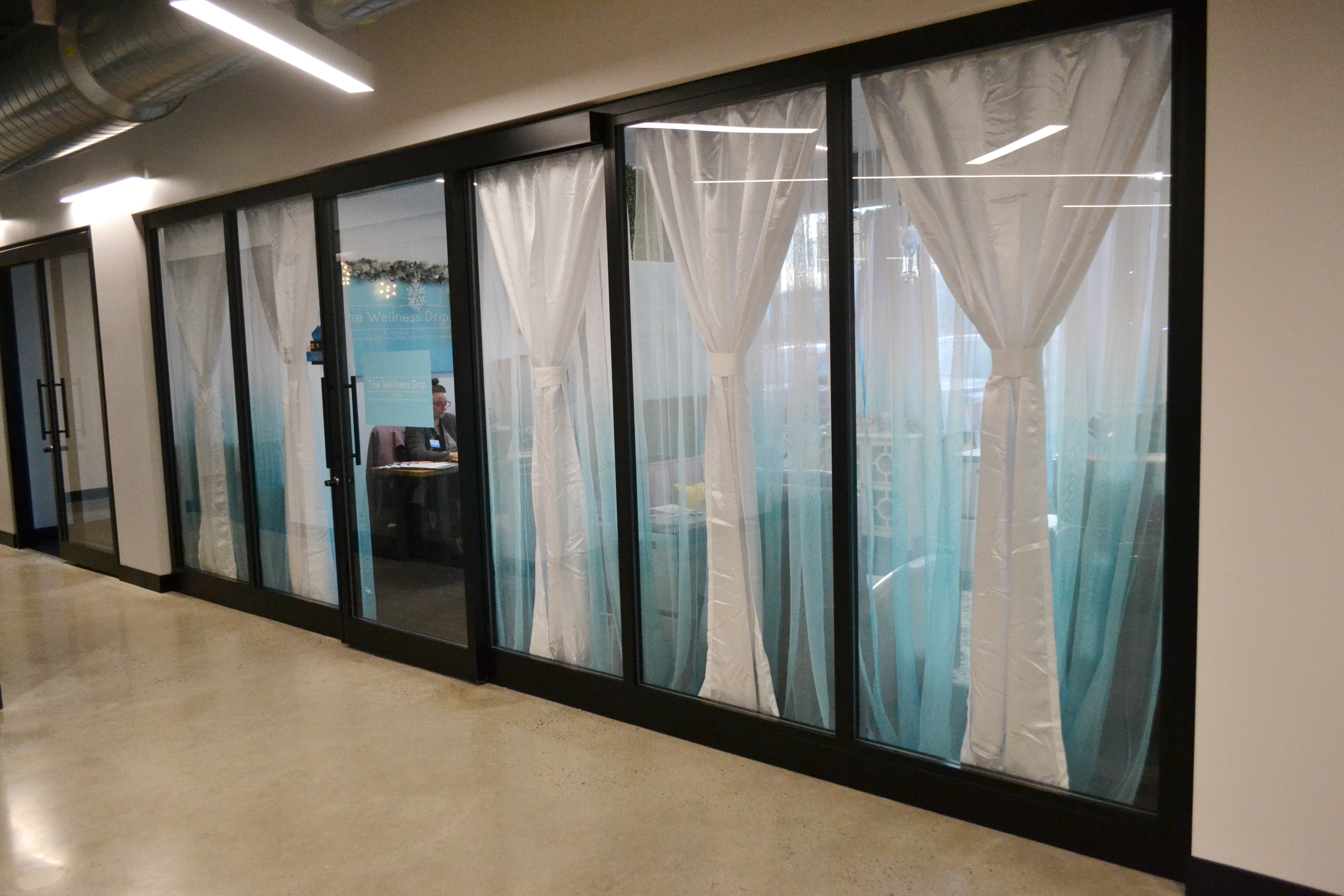 ---
It Starts With A Tour
Venture X Holyoke is a modern business center with 65 private offices and coworking space offering its members a shared, flexible workspace with a community of like-minded business professionals. With boutique hotel-style hospitality, you and your team are going to love working here!
- Great location – at the Intersection of I-90 and I-91
- On the Access Road to the Holyoke Mall.
- High tech air filtration systems
- Touchless bathrooms
- Keyless entry systems
- Free Internet
- Free Coffee
- High tech conference rooms
- Event and Networking space
- Virtual Offices
- Concierge business services
- Shared and Dedicated space
Venture X Holyoke is the place to start or grow your business. Book a tour below.
Related Articles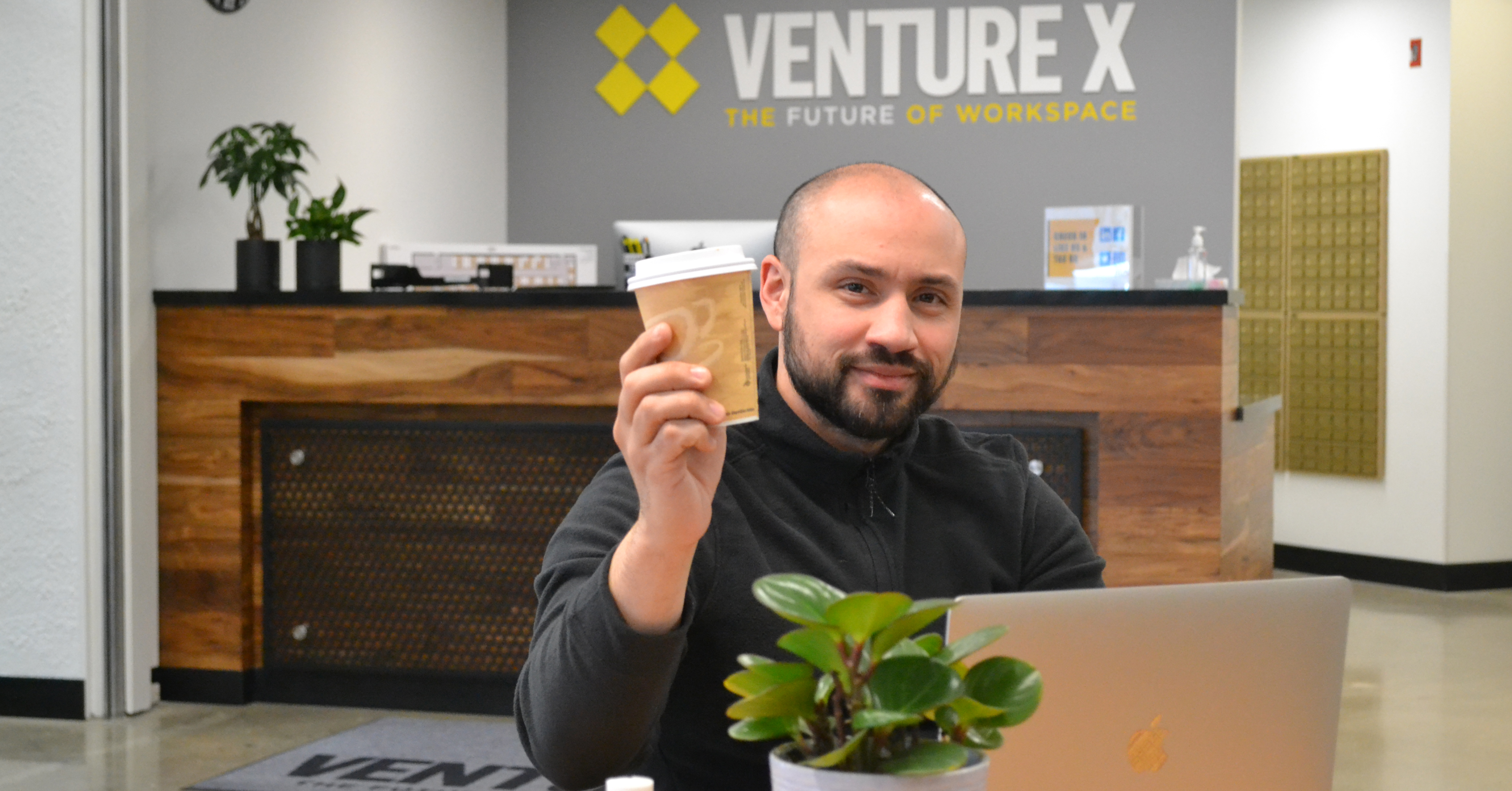 Finding employees for mental health and substance abuse centers was a challenge even before the pandemic. With help from Dezmin Perez, founder of RTC Relief, these...
Read More
For many, the lines between work and personal life have become blurred over the past two years. Being able to separate those boundaries physically can benefit business...
Read More